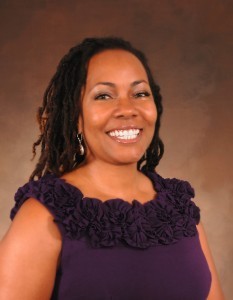 Dr. DeBorah Thigpen, President and Chief Strategist of Thigpen Public Relations is a national award-winning communications professional with over 25 years experience in the communications industry. A testament to her expertise is her broad range of experience, which includes advertising, fund-raising, marketing, public relations, and special event planning.
Thigpen began her career as a publicist with Denver based Up With People, Inc. (UWP) an international theatrical touring company. As publicist with UWP she handled media relations in 39 states, Puerto Rico, Venezuela and London. Her connection with the music industry continued as a publicist for Boston and Los Angeles based Alan Haymon Productions and she served as Promotions Director of KQXL radio in Baton Rouge, LA., and Promotions Assistant at WBUR, in Boston, MA. Thigpen also served as an adjunct professor at Texas Southern University and Sports Information Director at Prairie View A&M University.
Through the years she has established relationships with the biggest names in entertainment, sports, business, and politics. Thigpen has worked with the Budweiser SuperFest, Super Bowl, NBA All-Star Game, and the Major League Baseball All-Star games. More than business drives Thigpen to succeed. She "Pays it forward" by mentoring others. ThigpenPR offers a six-month training internship for college students and recent college graduates which provide interns with the needed experience to establish careers in public relations. She also serves youth through her affiliation with the Upward Bound Program at the University of Houston, Downtown, Junior Achievement Program and the World Youth Foundation.
The Cleveland, Ohio native educational background includes degrees and certifications from Bowling Green State University (B.S. Journalism), executive training at the Amos Tuck School of Business at Dartmouth College, Boston University, Kent State University and the University of Phoenix. In 2009 she was honored with the Nation's Top Businesses, presented by DiversityBusiness.com. In 1997 DeBorah was named the National Minority Small Business Person of the year by the U.S. Small Business Administration and inducted into the Ohio Business Hall of Fame, 2001. She is a diamond life member of Delta Sigma Theta Public Service Sorority, Inc. In her leisure time she enjoys camping, horseback riding, photography and traveling to vibrant international destinations.